Meguiar's Microfiber Ultimate Wipe 40x40cm
Microfiber Polishing Cloth
Meguiar's Microfiber Ultimate Wipe 40x40cm in Yellow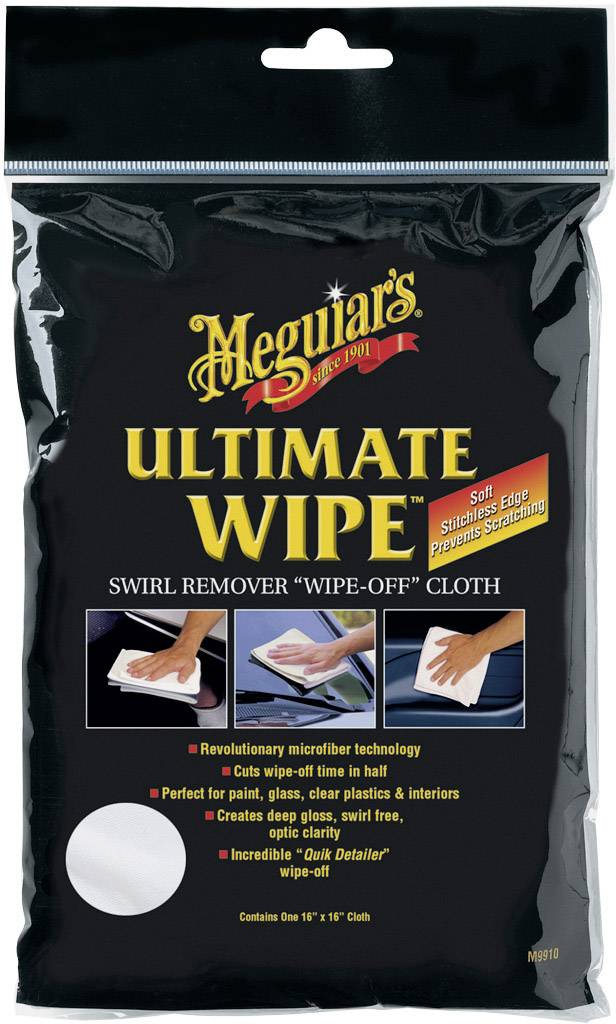 Microfibre polishing cloth.
With these triangular microfibers, which are produced in a special process, polish and wax residues are transported upwards into the velcro, away from the lacquer surface.
This significantly reduces the possibility of new scratches.
The thick, double-sided microfiber layer absorbs three times more than a conventional terry cloth.
Borderless to avoid scratches.
Color: Yellow
Dimension: 40x40cm
Machine washable.