Size: 450ml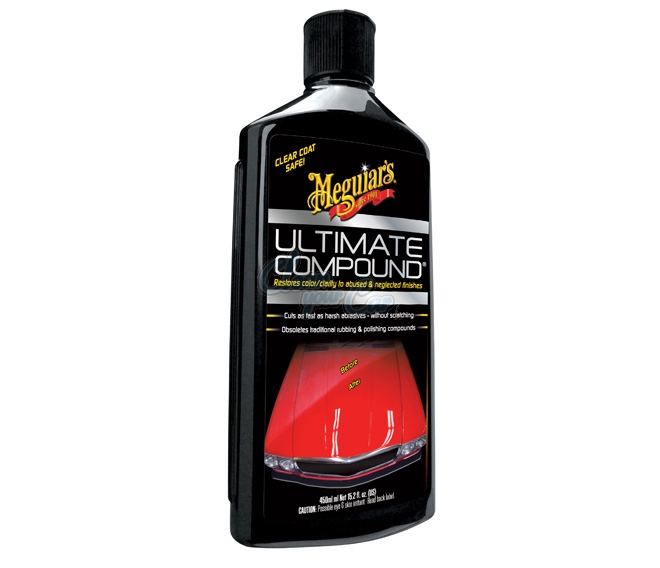 Meguiars Ultimate Compound is a revolutionary product dramatically reduces the time and effort required to restore an abused or neglected paint finish. It cuts so fast and leaves the finish looking so good; it's hard to believe possible. The secret is Meguiar's exclusive micro-abrasive technology created for Meguiar's state-of-the-art products for body shops and detailers. Meguiars Ultimate Compound is...the ultimate compound. Guaranteed to outperform all other rubbing compounds in every way possible - or your money back.
For brilliant, high gloss protection, follow with Meguiar's Tech Wax 2.0.
Restores color/clarity to abused & neglected finishes
Cuts as fast as harsh abrasives - without scratching
Obsoletes traditional rubbing & polishing compounds
Used by hand or with our DA!
PRO TIP: Divide a panel to be treated with low-tack painter's tape, and treat one half with Meguiars Ultimate compound. Remove the tape and notice the striking before/after improvement at the tape line. Then finish treating the panel with Ultimate Compound before applying a Meguiar's quality wax to protect the surface.