Meguiar's Ultimate Wash & Wax 1.42L
Leaves a Deep, Glossy, just-waxed Shine
and safely Removes Dirt and Grime
2 in stock (can be backordered)
Meguiar's Ultimate Wash & Wax 1.42L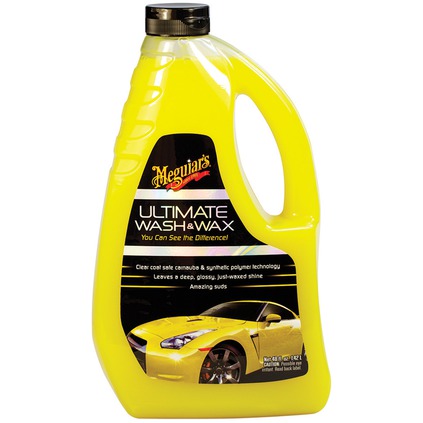 Ultimate Wash & Wax is the perfect way to clean and shine your car's finish in-between regular waxing by boosting your wax protection, glossiness and shine!
Meguiar's Ultimate Wash & Wax is compatible with all Meguiar's washes and waxes.
• Leaves a deep, glossy, just-waxed shine.
• Carnauba and synthetic polymer technology in our most premium wash.
• Incredible sudsing/foaming action safely lifts dirt and grime.
Available in 1.42L