Valenti HID Xenon conversion Kit High Lumen 6000k 35W
Valenti HID Xenon Kit High Lumen conversion 6000k 35W
In most available Buld Types:
「H4 Hi/Low」、「HB3/HB4/HIR2」、「H1」、「H7」、「H8/H9/H11」、「H3/H3C」
Hanshin-Imports carries a great selection of exterior components from Valenti to both customize and to add a modern look to your vehicle.
On this page, you are looking at the Valenti HID Xenon Conversion Kit for your hallogen headlamps or Fog Lamps for the following six types of lightbulbs:
H4 Hi/Low」、「HB3/HB4/HIR2」、「H1」、「H7」、「H8/H9/H11」、「H3/H3C」
Lets compare the light of a Stock 4200k Xenon kit (Left) and the 6000K kit by Valenti (Right)!
■ Color temperature Premium white 6000K
○ Valenti Jewel LED position bulb series; the color of the light matches perfectly the "Premium White 6000K".
■ High quality design which made brightness and durability compatible!
○ The burner section glass tube is made of high quality quartz glass which is excellent in cutting UV, heat resistance and durability. The high UV cut effect firmly blocks the damage caused by "ultraviolet light" on the headlamp lens and reflector.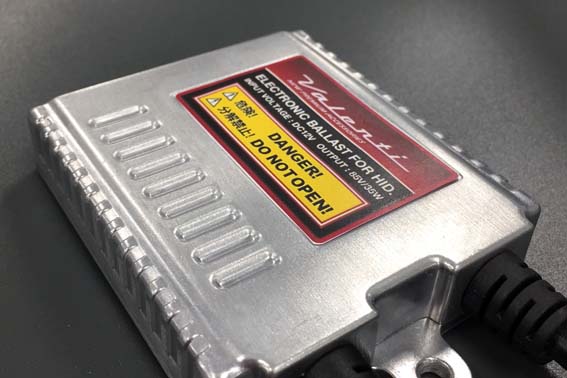 ■ We use a silver design "thin 35W ballast" that will fit in perfectly your engine bay. Direct wiring is also possible without connecting to the battery (except for H4 System). Since the battery connection harness is included, it can be eliminated by installing it even in the case of flicker or lighting that may occur with the vehicle.
■ 6 types lineup
○ A lineup of six bulbe shapes to accommodate various vehicle types. Recommended for those seeking brightness.
■ 1 year warranty
■ Operating voltage 12V
Additional information
| | |
| --- | --- |
| Weight | 4 kg |
| Valenti Bulb Type | |
| Compatiblity | |
| Properties | |