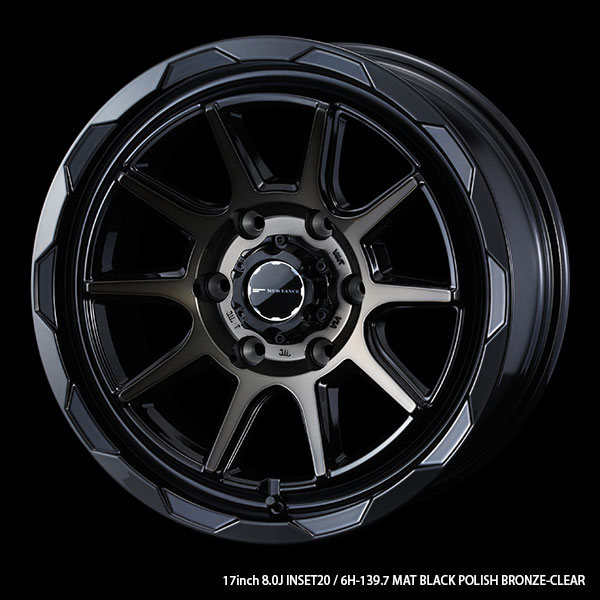 Weds Adventure Mud Vance 06 Mat Black Polish Offroad Wheel

Perfect Balance of robustness for Hardcore Offroad driving and refined styling! Weds Adventure's Mud Vance 06!
■DISK FINISH:MAT BLACK POLISH、BLACK POLISH BRONZE-CLEAR
■INCLUDES:Center cap ( Depends on the size )、Metal valve
■Nut hole diameter:φ30
■For sizes that do not come with a dedicated cap, the WRV cap (sold separately) can be used. ※5H-114.3 wheel has a bigger bolt hole diameter (φ 14) to support 1/2 pitch hub bolt.  The vehicles with M12 hub bolts such as domestic cars have to use hub color rings.