Valenti Jewel LED Tail Lamp Ultra for Toyota GT86 & Subaru BRZ
■ Equipped with Door Opening and Locking Action function
This is a function that is also installed in the tail lamps of European cars, etc., and the tail lamp lights up in motion when locking or unlocking.
* Connection to constant power supply and ignition power supply is required for the operation of the function.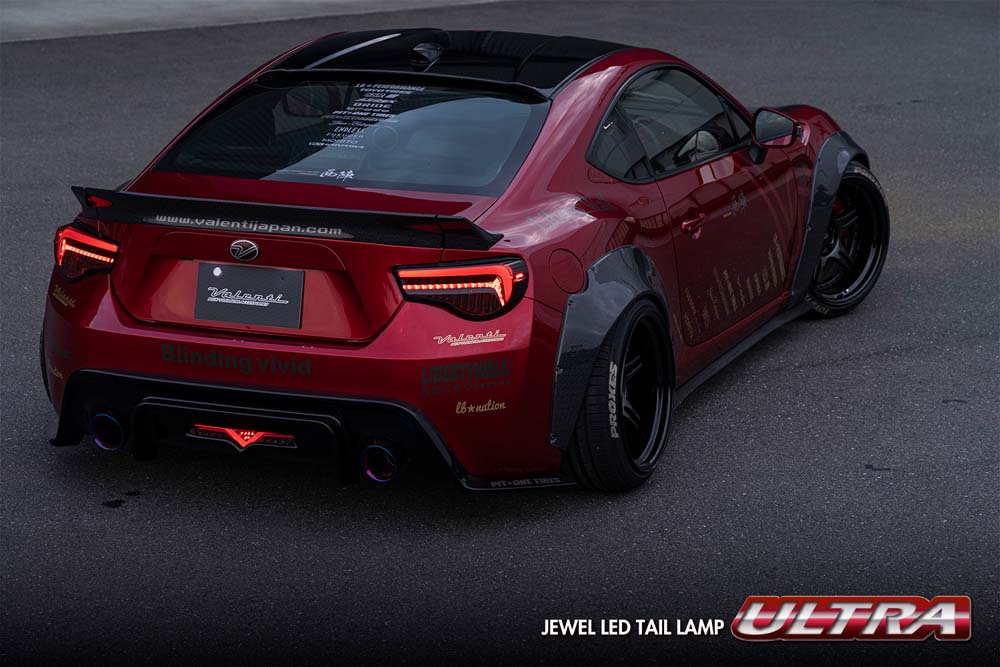 ■Features a Sequential Blinker (Flowing blinker)!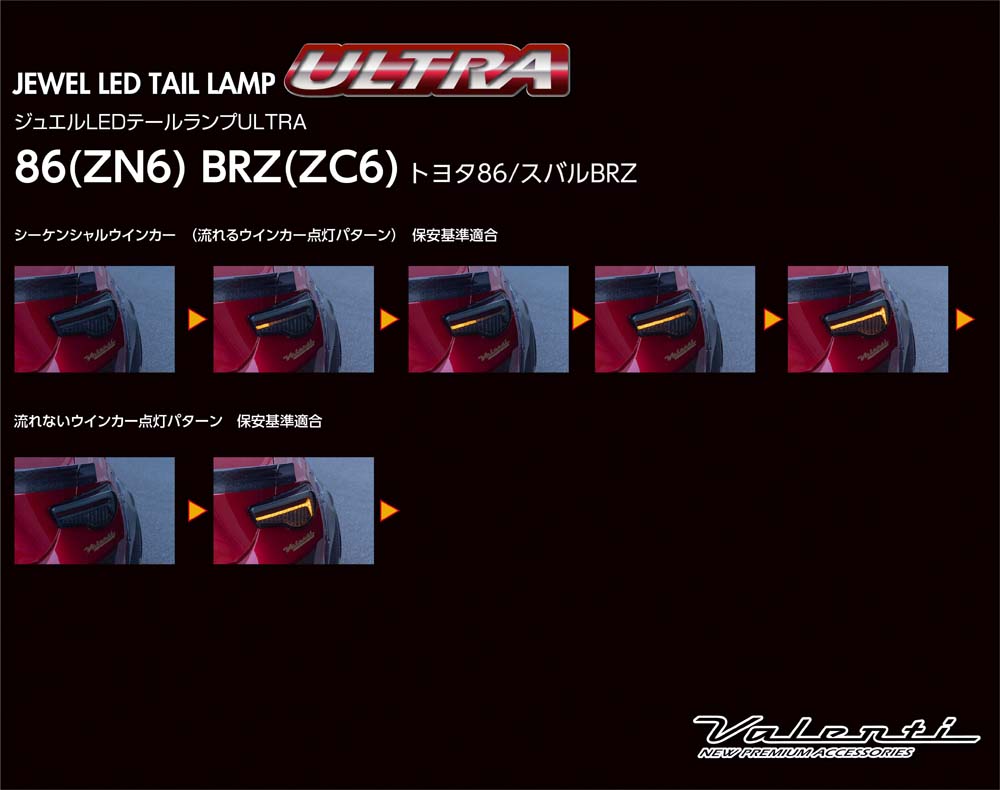 Adopted "sequential blinker" !
The setting of "flow" or "no flow" can easily be changed by modifying wiring connection method on the back side of the tail lamp.
■ European-style side marker lighting!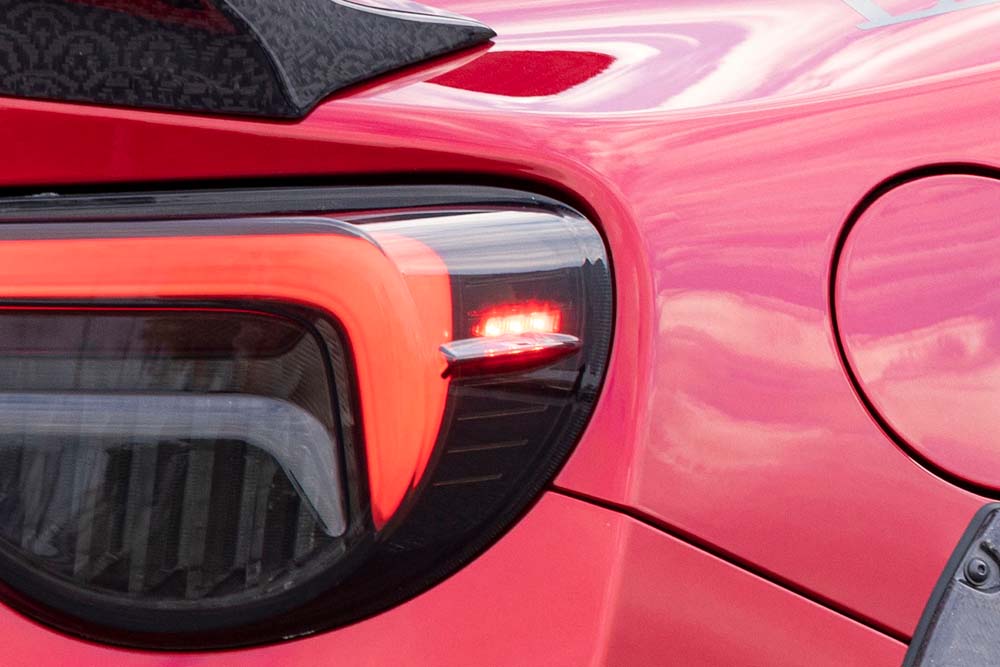 Adopted side marker lighting that incorporates the taste of European cars (position-linked lighting)
■ Selectable position lighting mode
Equipped with a turn-signal position mode, situated in the signal part, with different lighting pattern to choose from.
Position blinker position mode ON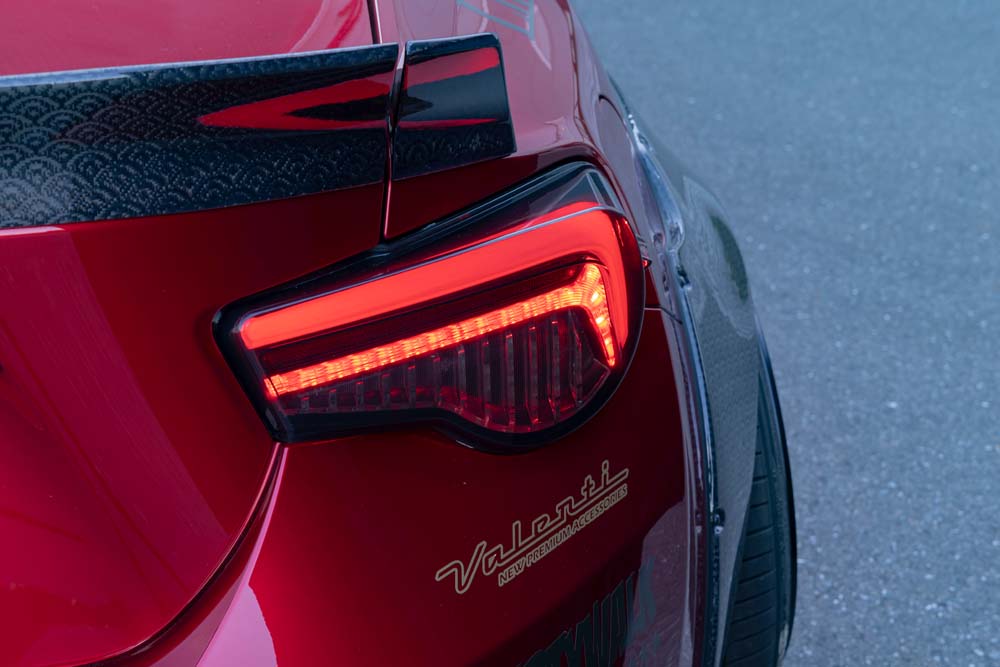 Position blinker position mode OFF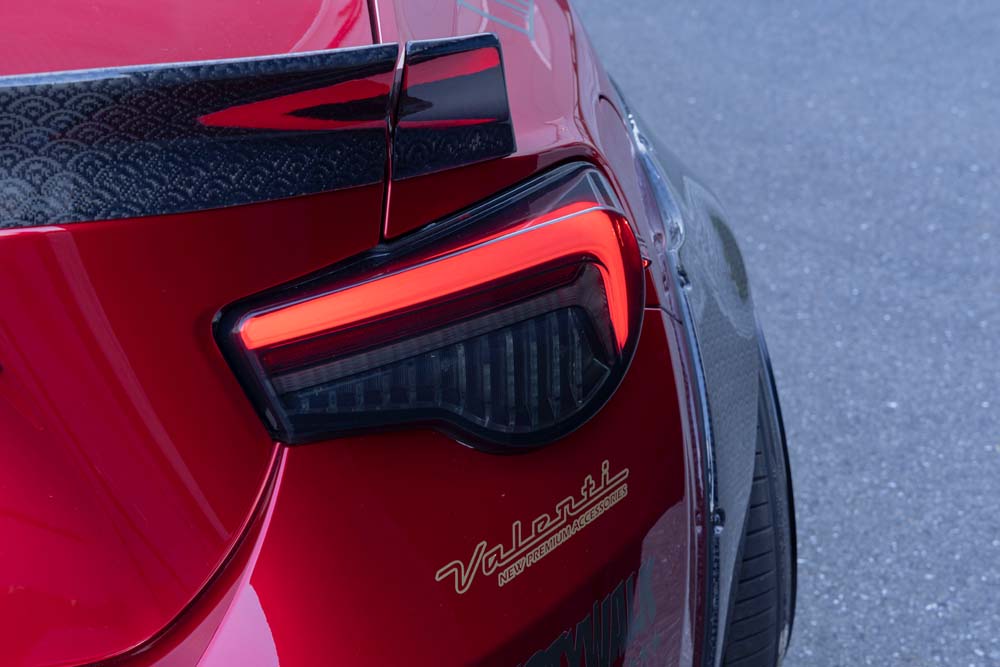 It is possible to switch on / off by wiring connection on the back side of the tail lamp body.
■Adopted outer lens shape and rectifying fin that imaged genuine tail lamp!
Outer lens shape and rectifying fins are used to make the image of a genuine tail lamp.
■ A Total of 154 LED & 2 LED Light Bars!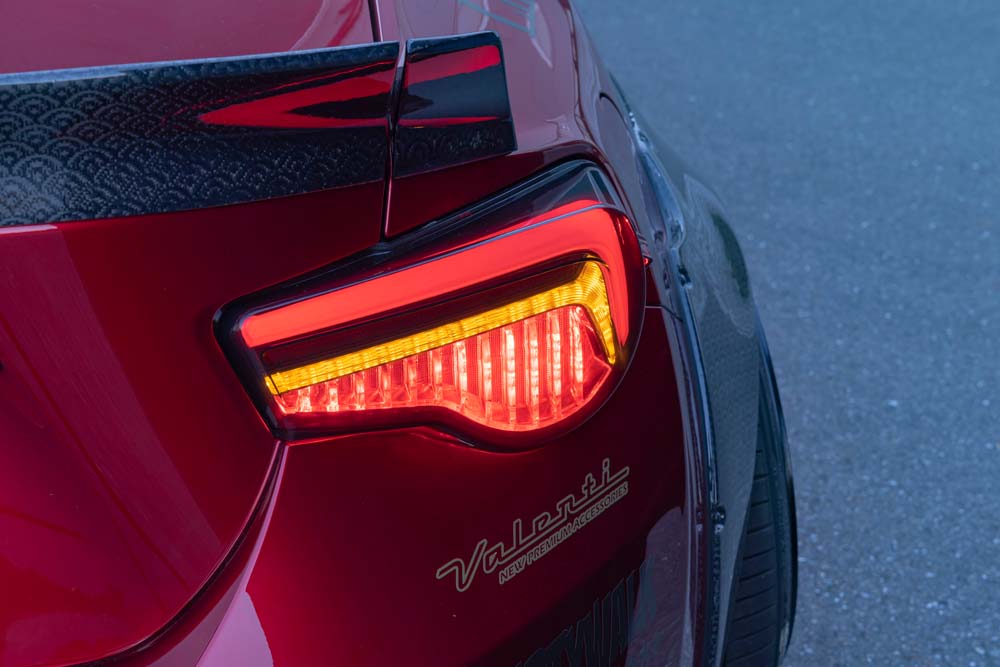 The position lamp lighting with the 3D shaped LED light bar creates a fantastic rear view and catches the eyes of the following vehicles.
An all-LED model that uses high-brightness LEDs for all positions/brakes and blinkers.
An inner lens is used so that the LED chip cannot be seen directly, giving a stylish impression even when the light is off.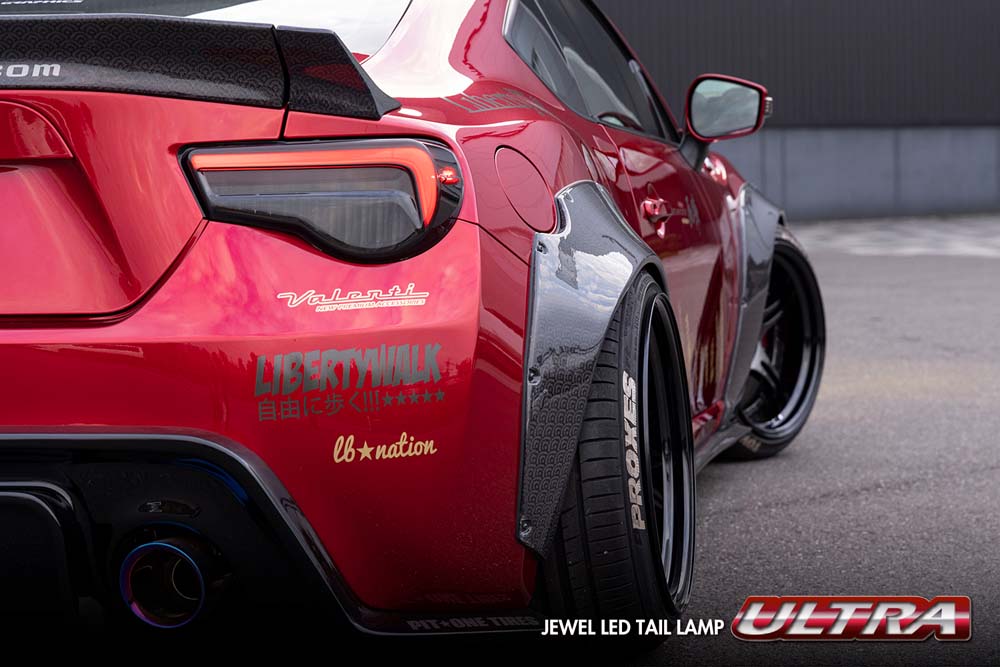 ■Two Color Variations Available !
Red lens/black
Part number: TT86ZU-RG-1
Light Smoke/Black Chrome
Part Number: TT86ZU-SB-1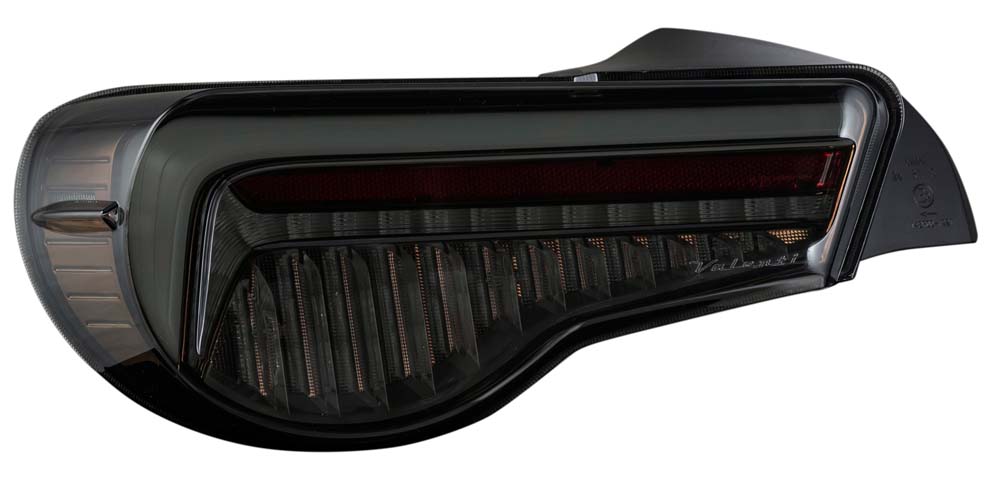 ■Built-in high flash control resistor!
Built-in high flash control resistance in the tail body, no worries about high flash phenomenon!
Mounting is a coupler on type that uses a genuine coupler.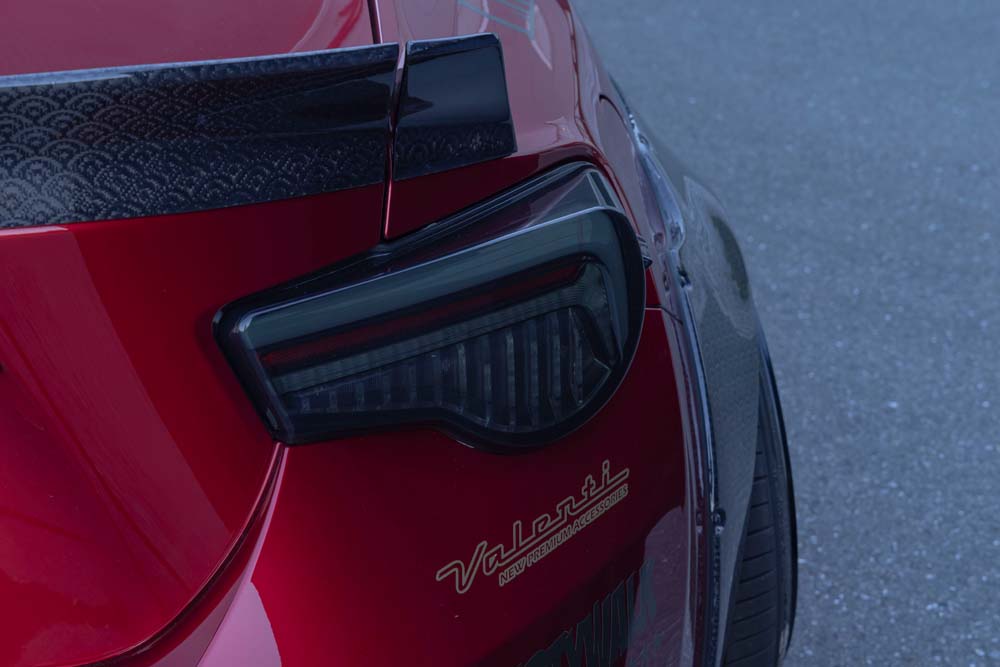 Lights OFF
_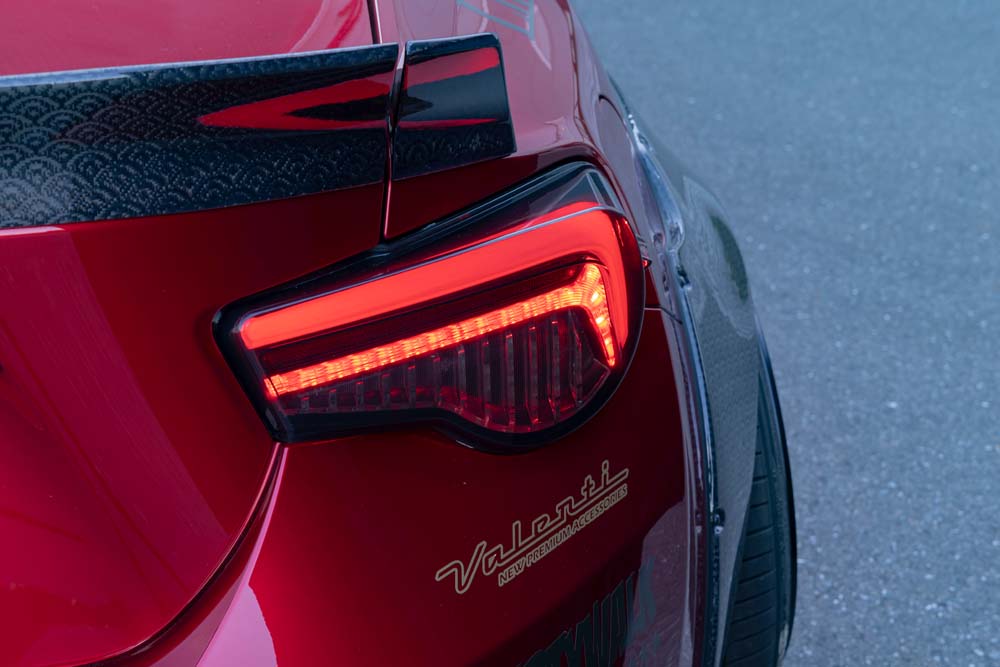 Position lamp blinker ON
_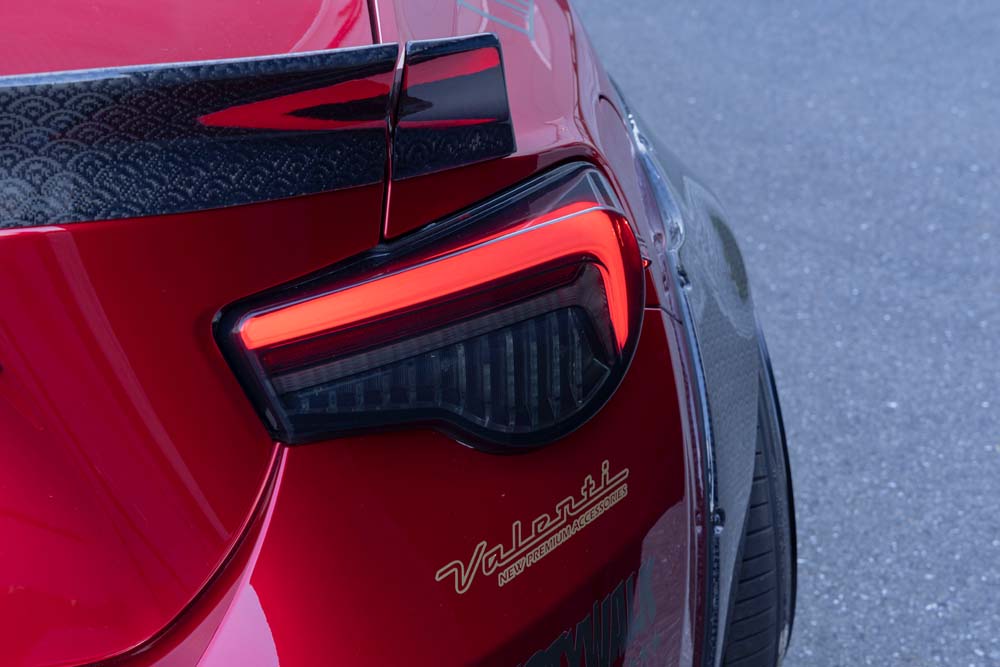 Position lamp blinker OFF
_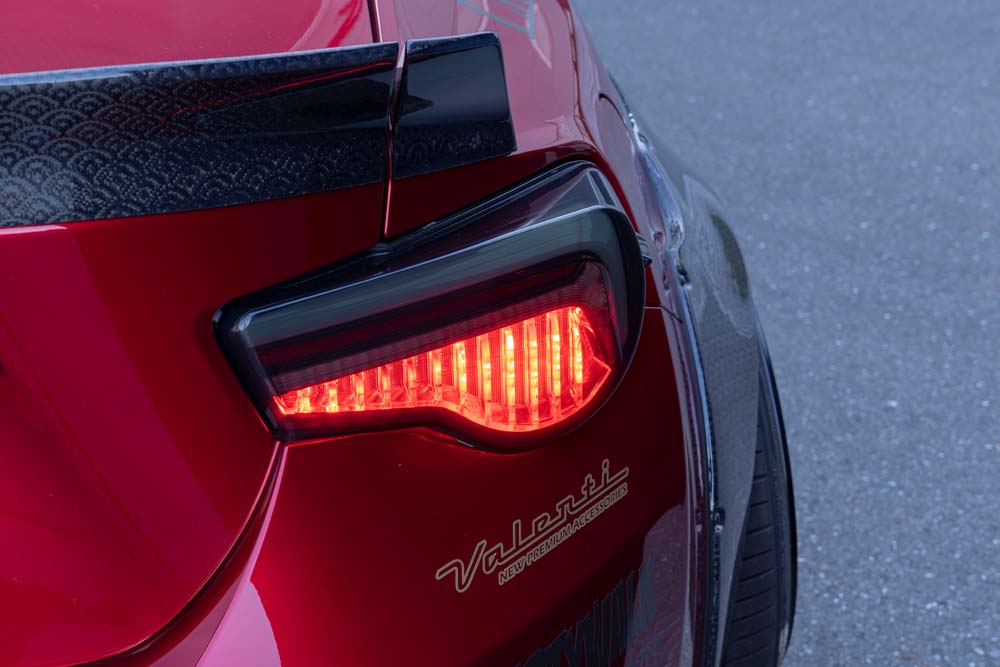 Brake lamp
_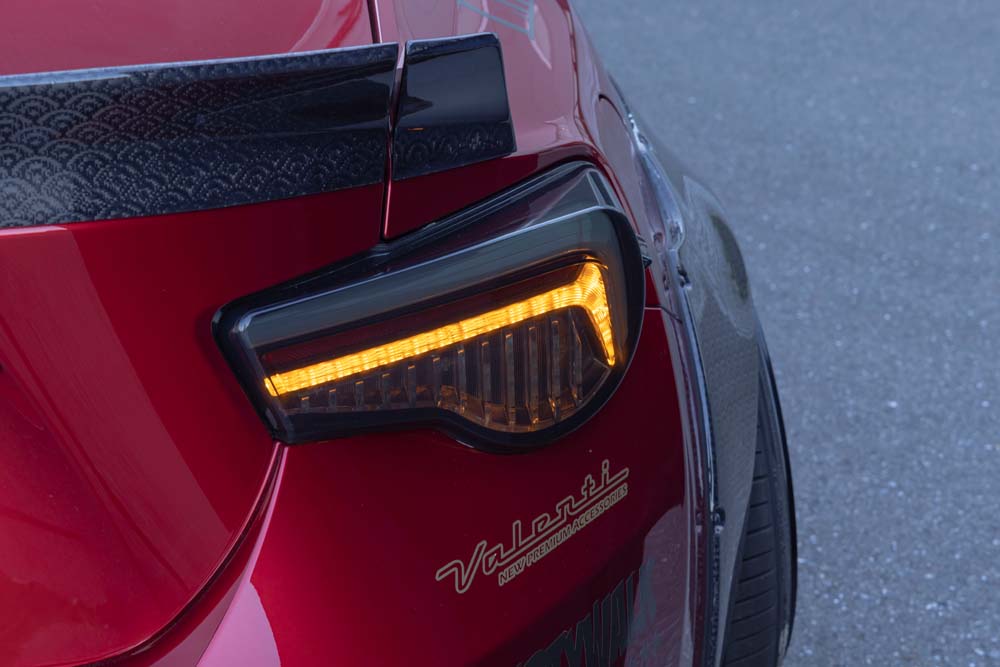 Blinker lamp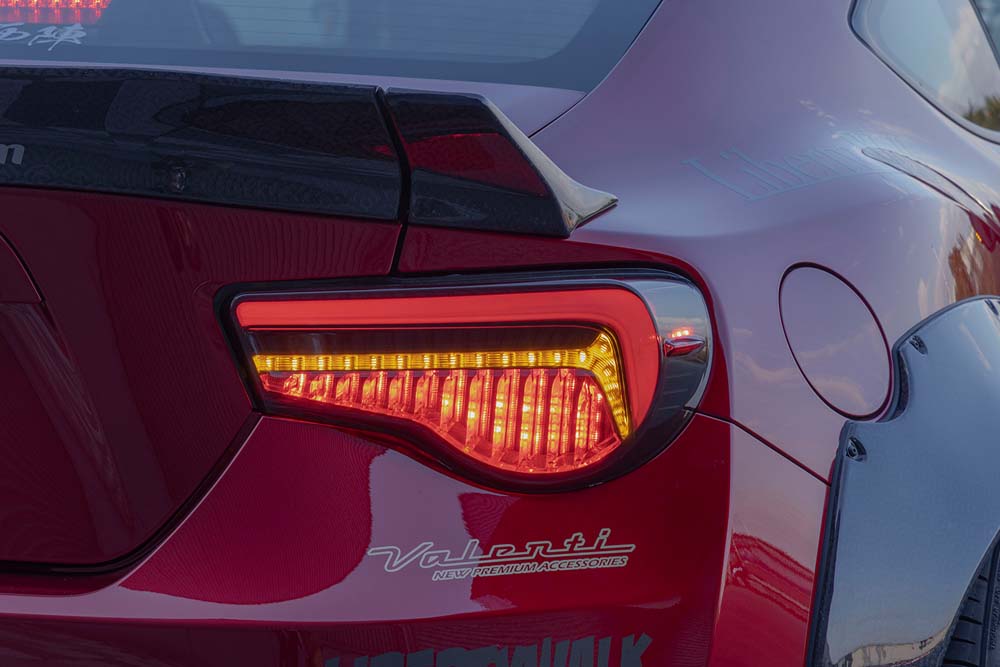 Full ON
■Compatible models
●Toyota 86 / Model: ZN6 / Year: 2012.4 - 2021.7 Early/Late model/All grades
●Subaru BRZ/Model: ZC6/Year: 2012.3 - 2020.11 Early/Late model/All grades
Note: When connecting the OEA function, vehicles with external security or external turn signal control relay may not work properly.
Operation of the OEA function requires connection to a constant power supply, ignition power supply
Additional information
| | |
| --- | --- |
| Weight | 8 kg |
| Compatiblity | |
| Road Legal in Switzerland | |
| Valenti Japan Light | |