RS-R Best☆i for Nissan 350Z Z33
RS-R Best☆i for Nissan 350Z Z33
Including CH homologation!
Best☆ⅰActive/Basic☆ⅰActive/Black☆ⅰActive

■Concept
New coilover series that can be used with AVS system equipped on some models of Lexus and Toyota cars is released. AVS system does not function on current aftermarket shocks and coilovers. But the i☆SHOCK Active series retains factory controls. Now the factory actuator can be used on an aftermarket coilover so the dampening and control systems still function. Damper force non-adjustable model "RS-R Basic☆i Active", damper-force adjustable model "RS-R Best☆i Active" and extreme low down look with AVS system "RS-R Black☆i Active"are now on sale.
■Factory actuator can be used so AVS system function.

Factory actuator can be installed properly with the stay attached.
(The actuator in the photo is not included in our Active shock kits.)
■Driving mode switch also can be used.

Damper characteristics can be changed by factory interior switch.
(The interior switch in the photo is not included in our Active shock kits.)
■Overhaul
This product can be overhauled as all parts are purely made in Japan and assembled in our own factory. We would like you to use it at the best ride feeling for a long time.
■Feature
 ・Damping force adjustment(Best☆i Active & Black☆i Active)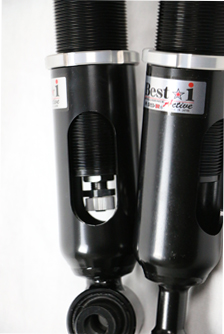 Damper force adjustment of the Best☆i Active and Black☆i Active can be adjusted by the dial at the bottom of the shock. (Damper force of the Basic☆i Active cannot be adjusted. Dial doesn't come with it.)
 ・Mono-tube internal piston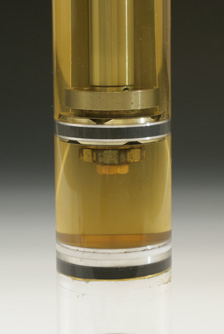 The mono-tube piston relieves discomfort from push up due to its unique design. The steel body has an internal diameter of 40φ which is utilized for increasing oil capacity and improving heat dissipation. (Strut type vehicles have an internal diameter of 46φ)
 ・Full-length adjustable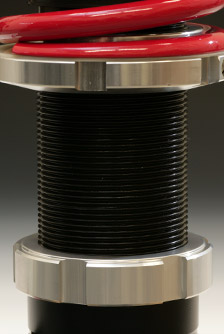 I☆SHOCK series has enough travel that will be influence on ride feeling. This gives the driver the freedom to lower the ride height without sacrificing ride comfort or steering response (as adjusting the lower spring seat can). By shortening the length of the coilover without affecting the spring rate, the piston stroke can be maintained giving the maximum ride comfort. The ride height can quickly and easily be adjusted by the driver.The Black☆i has been developed based on a completely different concept from the conventional i☆SHOCK series. Meeting the regulation for lowest ride height, Black☆i Active provide wider range of setting.The Black☆i is specially designed as short stroke & short case shock. By designing the damping force and spring rate harder,it gives the driver sharper handling and more control while maintaining low form.
 ・Oil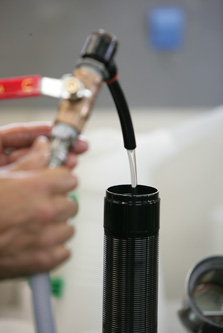 As a result of carrying out various heat resistance tests, we have been able to develop our own original oil which is highly heat resistant and able to generate a stable damping force in any temperature.
 ・The Ti2000 spring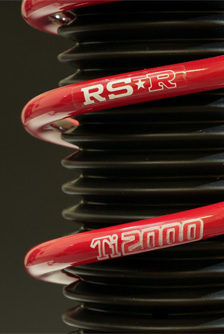 'Ti2000' which is an extremely lightweight and durable spring is used for the series. Ti2000 spring for the Best*i and Basic*i offers 3 spring rate options allowing you to choose the driving situation that suits you. (If you don't choose the recommended rate, the ride height may differ from the data listed in the catalog). We offers the spring rate option for Ti2000 straight spring for Black*i Active from the spring rate list.
 ・Upper mount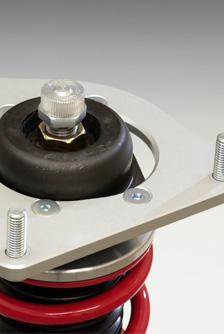 The Best*i coilover kit uses the combination of an aluminum upper plate and a rubber bush upper mount. The pillow ball upper mount gives quicker steering response and sharper cornering whereas the rubber bush upper mount gives a more comfortable and quieter ride. The Best*i also utilizes a rubber mount with ball bearings for strut type vehicles to improve steering response.
Additional information
| | |
| --- | --- |
| Weight | 20 kg |
| Compatiblity | |
| Road Legal in Switzerland | |