Enkei is an official supplier of the McLaren Honda Formula One Team. The RPF1 was developed using the same technology as the Formula One race wheel. TWIN SPOKES: Enkei's dual open stance spoke design is used on the McLaren Honda Formula One race wheel. The twin spokes achieve better stress dispersion on curves, hard braking, and extreme race driving.
CENTER DESIGN: Enkei's pocket design around the bolt circles increases rigidity and keeps the wheel cooler during aggressive race driving.
MAT PROCESS: Shaping by the MAT process reduces wheel weight by 10%-15%. Every pound of unsprung weight savings has the effect of reducing overall vehicle weight by 20lbs.
Inspired by McLaren F1™
Sizes in inches: 14, 15, 16, 17, 18  (Cap not included 15×8-18×10.5, no cap available for 14×7 and 15×7)
Available in 4 colors: F1 Silver, Gold, Black, SBC (special order)
Spec-E Inspected
MAT Technology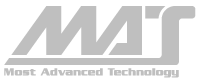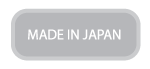 MAT Technology
Enkei developed a new manufacturing process to produce the next aluminum wheel generation. The Most Advanced Technology (M.A.T) combines one-piece cast wheel technology with a rim forming technology called spinning process. Using this new technology of casting and rim forming by M.A.T process, is critical to improve drastically the material property and strength of the wheels. Rim-Rolled technology shapes the rim to improve material elongation without sacrificing the wheels hardness.
SPEC-E
All Enkei wheels are engineered to pass rigorous testing. In fact, Enkei established its own test standard called "Spec-E," which is tougher than JWL requirements. Enkei's Spec-E test setting requires a higher drop point in the impact test and 20% more cycles for the rotary bending fatigue and dynamic radial fatigue tests than JWL standards.The Spec-E represents Enkei's confidence in its technology and quality of Enkei wheels.
Additional information
| | |
| --- | --- |
| Weight | 8 kg |
| Wheel Size | 15×7.0J ET35, 4*100, 15×7.0J ET41, 4*100, 16×7.0J ET35, 4*100, 16×7.0J ET35, 5*114, 16×7.0J ET43, 4*100, 16×7.0J ET43, 4*114, 16×7.0J ET43, 5*114, 16×7.0J ET45, 5*100, 17×10.0J ET18, 5*114.3, 17×10.0J ET38, 5*114.3, 17×7.0J ET35, 4*100, 17×7.0J ET43, 4*100, 17×7.0J ET45, 5*114, 17×7.5J ET48, 5*100, 17×7.5J ET48, 5*112, 17×7.5J ET48, 5*114, 17×8.0J ET35, 5*100, 17×8.0J ET35, 5*114.3, 17×8.0J ET45, 5*100, 17×8.0J ET45, 5*114.3, 17×8.5J ET30, 5*114.3, 17×8.5J ET40, 5*114.3, 17×9.0J ET22, 5*114.3, 17×9.0J ET35 5*114.3, 17×9.0J ET45, 5*114.3, 17×9.5J ET18, 5*114.3, 17×9.5J ET38, 5*114.3, 18×10.0J ET38, 5*114, 18×10.5J ET15, 5*114, 18×7.5J ET48, 5*100, 18×7.5J ET48, 5*112, 18×7.5J ET48, 5*114, 18×8.0J ET35, 5*100, 18×8.0J ET35, 5*112, 18×8.0J ET35, 5*114, 18×8.0J ET45 5*100, 18×8.5J ET30, 5*114 , 18×8.5J ET40, 5*114, 18×8.5J ET40, 5*120, 18×9.0J ET35, 5*112, 18×9.0J ET35, 5*114, 18×9.5J ET15, 5*114, 18×9.5j ET38, 5*114, 18×9.5J ET45, 5*114 |
| | |
| Compatiblity | Compatible with most Japanese Cars and some European cars with 5×112 and 5×120 |
| Road Legal in Switzerland | |