CHF1,229.00 – CHF1,260.00
Next Generation Full Bucket Seat
High Functionality, Comfort, and Safety
XERO CS - Premium Competitive Racing Seat by BRIDE
A full bucket seat for a next generation, combining high functionality, comfort, and safety
Equipped with a medium sized head guard, the XERO CS is the perfect model for competitive or sports driving.
This full bucket seat was manufactured down to the smallest detail for driveability that far outclasses its contemporaries without compromising safety.
Its fit and comfort have both been improved through its design, made to hug the hips and femoral region, while quilted fabric lining the inner knee supports provides superior fit and seated comfort.
These features make fatigue caused by long-distance enduro race practically a thing of the past, allowing the driver to maintain high levels of concentration while driving.
Specially made seat material
Quilted fabric covers the inside of the knee supports, providing a better fit and more comfort than conventional models.
The shoulder and belt holes have also been framed in carbon, bumping up both its premium and racing feels.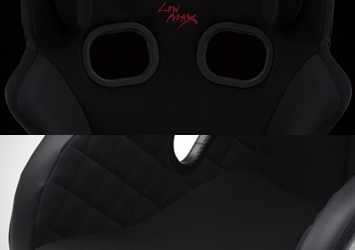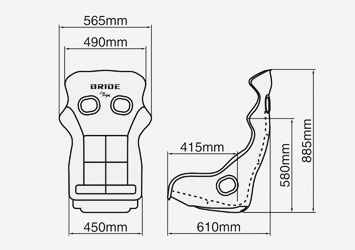 Specifications:
Colors: Black, Gradient Logo
Shell material: FRP Silver Shell, Aramid
FIA-compliant
/ ARAMID 
/ FRP
What is the XERO series ?
A shell design that has a higher hold
Using feedback from various racing drivers, the newly engineered shell design fits your body snugly, providing firm rigidity as well as superior hold.
It keeps the driver's body in position, allowing for precise movements on the pedals and the steering in even the harshest conditions of motor sports.
Achieved FIA homologation
In the dangerous world of motor sports, the car seat must be not only functional and comfortable, but it must have a high standard of safety.
Both the Type RS and Type CS in the XERO Series have received FIA homologation.
BRIDE stays true to its label of "Made in Japan," continuing to produce safe and high-quality seats for drivers.
Equipped with a head guard that protects the driver's head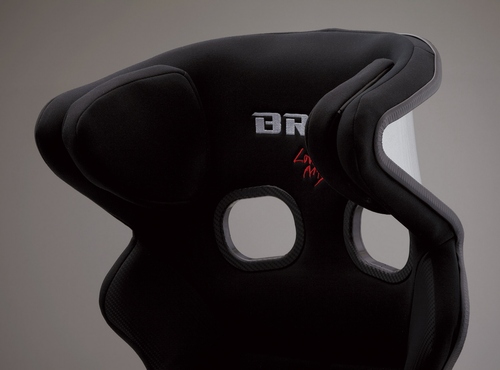 Head guards are mandatory in many FIA races and are recommended. At BRIDE, we understand the importance of head guards even more than before, and have designed and developed them accordingly.
Protects head against the offset crash from behind and holds head against the side G at high speed.
The RS that uses only for circuits is equipped with a large head guard, the CS that can be used on public roads is a medium-sized head guard.
Head-Clearance Secured Even for Tall Drivers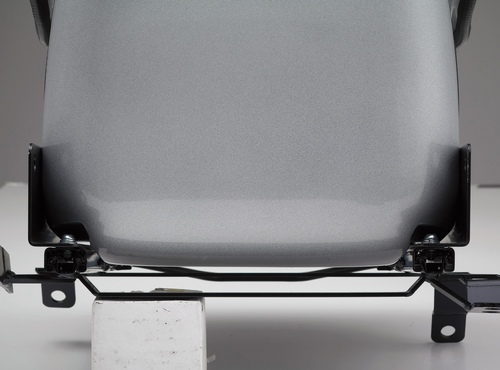 The XERO Series is equipped with the "LOW MAX SYSTEM," BRIDE's patented technology that allows the seat to be in a low position even in tight spaces such as in sports cars or racing cars. By positioning the seat rail so it sandwiches the bottom of the seat, we have vastly improved torsional rigidity.
Additional information
| | |
| --- | --- |
| Weight | 10 kg |
| Please chose Color: | |
| Weight | |
| Compositions | |
| Road Legal in Switzerland | |