Bride Seat Bride ZETA III Type-L
CHF1,265.00 – CHF1,320.00
Bride ZETA III monocoque with FRP shell.
ZETA series
BRIDE's Fixed Bucket Seat Standard Model
BRIDE's fixed bucket seat ZETA, which has won in countless races while always keeping drivers safe. The racing comfort model, which has been tuned with consideration for all Motorsports settings, ZETA series
A seat form that perfectly envelops the driver, and a wide variety of sizes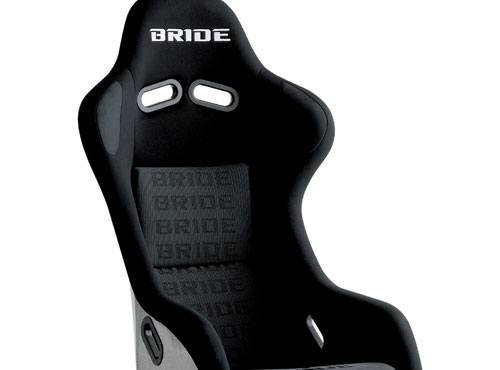 The ZETA Series comes in 4 types to fit various heights and body types. Its design characteristics are the narrowed-down waistline and small needlepoint design of the shoulder support part. We also offer models which support car models with tight interiors to meet the needs of a broad range of users
HANS Device Supported ZETAⅢ PLUS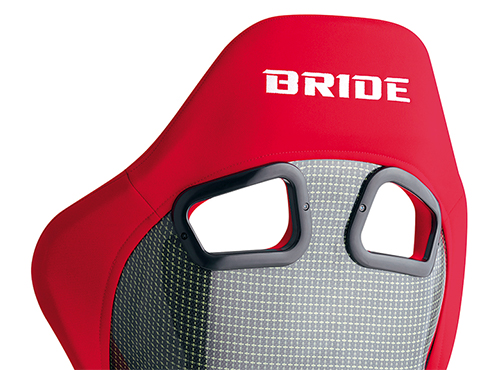 ZETA III PLUS is a model that is newly designed to support the HANS device. As the competitive model which supports HANS, ZETA III PLUS firmly protects the driver with neck support by installing a HANS device together with the head support which is required in many competitive categories.The ZETA III PLUS is a FIA-compliant model.
Buckskin non-slip shoulder support which perfectly holds the shoulder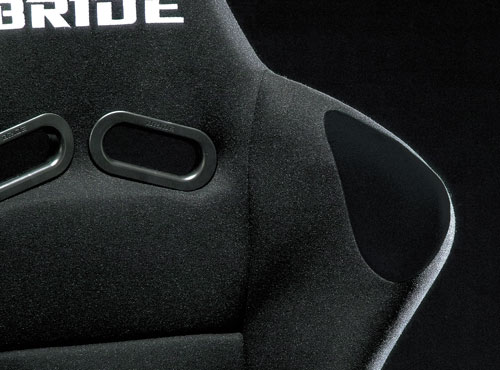 We have adopted a flame-resistant material (automobile standards compliant) with increased anti-abrasion, light resistance, and colorfastness for the seat, and high quality slip-resistant buckskin for the shoulder, increasing holdability(excluding the Sports C Series and Japan Series)
Equipped with a two-piece type thigh polyurethane which distributes the body pressure of both legs and enables high pedal operability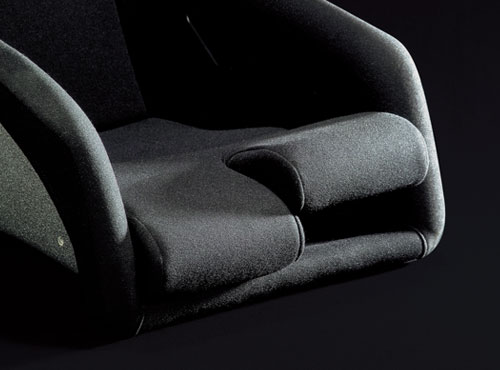 We have enabled high pedal operability using the two-piece type polyurethane of the thigh part (excluding the Sports C Series). Also, by increasing the height of the knee support part, we have also drastically increased the pedal operability in lateral G during high-speed cornering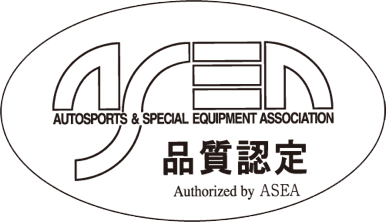 BRIDE produces all its seats and seat rail products, which are closest to the driver and also protect the driver's body in the case of an accident, domestically in Japan. BRIDE's seats are ASEA-approved products which have cleared the standards of ASEA, the industry organization whose members comprise motorsports companies and related tuning parts manufacture and sales companies which represent Japan, and are models which conform to vehicle inspections and have cleared rigorous safety benchmarks. The safety benchmark comprises 6 items--"seat back rear surface crash test", "head restraint forward crash test", "head restraint static test", "seat and seat mounting test", "seat belt mounting test", and "flame resistance test"--in which a great amount of force is applied to the seats assuming an accident to check whether the seats are damaged and whether they can be maintained for the regulated time, and to confirm the safety of the seats.

Also, BRIDE's seats are the first seats produced in Japan to be licensed by FIA, and we provide 9 models which can be used in international races. In order to maintain and improve product quality to pass safety benchmarks and strict FIA strength tests, BRIDE conducts thorough management of its manufacturing process.
Additional information
| | |
| --- | --- |
| Weight | 20 kg |
| Please chose Color: | |
| Weight | |
| Compositions | |
| Road Legal in Switzerland | |